Malcolm Wood
Principal
Profile:
It is with pride that I represent Abbey College in Malvern as Principal. Together with my dedicated team, I will do my utmost to continually improve the educational experience we offer. It is a pleasure and a privilege to help young people to grow in confidence and ability as they reach their academic goals.
Involved in all areas of the school, I have overall responsibility for ensuring all aspects of the academic and boarding sides of the college run smoothly and effectively.
Having boarded as a teenager in France and studied at a Czech university, I have gained considerable insight into the feelings of international students.
My professional experience includes British independent and boarding schools; British international schools in Uganda and Turkey; language schools in France and England; and a secondary school in the Czech Republic. I have been head and deputy head; subject and phase leader; teacher of the English National Curriculum and teacher of English as a foreign language.
Wendy Roberts
Vice Principal – Academic
Profile:
As Director of Academic studies I am Head of the Business departments and Head of the Science department, UCAS Manager and Examinations Officer. I am responsible for academic planning and timetabling, teacher development, academic development and pupil academic progression. I also manage the academic side of the foundation courses.
Abbey College is a progressive and rapidly developing college, open to change with excellent progression and development for teachers and students.
Education: Bsc Honours Degree in Brewing and Microbiology, Post Graduate Certificate in Education (PGCE), Dip IOB.
Leo Kouniakis
Vice Principal – Pastoral and EFL
Profile:
I have been in education and specifically EFL for 26 years in a variety of roles. I started as an EFL teacher and later worked as Assistant DOS and Principal in an International Language School abroad.
My responsibilities include managing all English Courses and examinations (PET, IGCSE, IELTS). I work to ensure that all our students receive the attention and help they require to excel academically.
I am very proud to be working at Abbey College. Giving our students the knowledge and qualifications to go on and study at a University level is not just my job, it is a way of life.
Education: Dip Ed., DELTA, University of Cambridge
Debbie Hughes
Academic Registrar
Profile:
I am responsible for the whole admissions process for students enrolling on Academic Courses and our Medicine and Dentistry courses.
Abbey College is a great place to work and is very family-orientated. I have been at the college now for nearly 2 decades and still enjoy my job very much.
Isobel Merrett
International Student Recruitment and Development Officer
Profile:
My main responsibilities are in the areas of student recruitment and marketing. Having studied and taught abroad, mostly in China, I am passionate about the benefits of an international education. It is a privilege to promote the Abbey College, and the exceptional student experience it offers.
Education: BA (Hons) Chinese and Spanish, MA Asia Pacific Studies, TEFL.
Elizabeth Rattley
Short course registrar and marketing
Profile:
I promote short courses at Abbey College, including our summer school, short term academic courses and group stays. I also process short course applications. It is lovely to work in such a beautiful and truly international setting and it is a joy to welcome short course students at the college.
Jodie Callow
Reception
Profile:
My main responsibilities are general admin and helping with the student's experience here at the college. I enjoy working with and meeting students and parents from a variety of different cultures and ensuring they have the best possible experience of the Abbey. It is a privilege to work in such a beautiful setting and a joy to work with the college.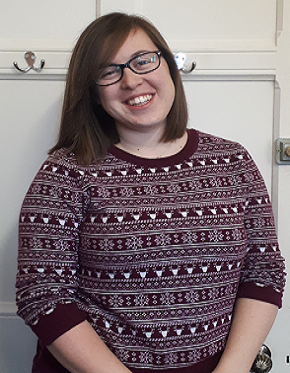 Rebecca Alexander
Welfare Officer
Working at Abbey College is lively, vibrant and never dull! I live on site as a house parent and waking up to the view over Worcestershire every morning is stunning. But my job is made even better by the mix of cultures and international atmosphere brought by our group of young people. As Welfare Officer, I get to build strong relationships with our students through joining them on school trips, helping with medical problems and supporting their day to day lives. It's an exciting place to work!
Nicola Hunt
Accounts
Profile:
I am responsible for the student finances, agent accounts, collection of all fees, payroll and pensions. I enjoy working at the college in an environment with such a variety of different nationalities.
Mehran Noor
Bursar
Profile:
My first experience of Abbey College was as a student. I studied A Levels at Abbey College before moving on to University. My name is even on the board as student of the year in 1979! I returned in 1986 as a member of staff and have been here ever since. Whilst working here I have been involved in many different areas. The main departments I am currently responsible for are Finance, Contracts, Recruitment and Maintenance.
I am proud of what Abbey College achieves and the way our staff care for our students.
Education: P.G.Dip (Eng), M.Sc. Cert TEFL
Farman Kaveh
Director of Marketing and Recruitment
Profile:                                       
Overall responsibility for the promotion of the college and our courses through all the various channels, as well as the recruitment of appropriate students on to the courses.
It's great to have rejoined the college! I truly believe we can offer something unique to our students, in a spectacular setting. I'm looking forward to helping the college to continue to flourish in the coming years, and to seeing our students achieve what they are capable of.
Education: MSc Marketing Management, BSc International Relations
Neil Morley
Head of Student Services
Profile:
Having recently returned from 22 years in Portugal, l'm excited to be in such a beautiful part of the country and such a fantastic school. I'll be helping ensure that in addition to high quality tuition our students have a truly unforgettable experience here at Abbey College.
In Portugal I spent a great deal of time preparing students for Cambridge exams and worked as a Cambridge Speaking examiner. It's very important to have a holistic approach to learning language, and to do it in an enjoyable, memorable way.
Matt Groves
Catering Manager
Profile:
As Catering Manager I am responsible for the menus, food safety, nutrition and cooking of all meals at the college. I have worked in many different places, previously winning "Worcestershire's dining pub of the year" award, but my role at the college is the most enjoyable one. There are so many different nationalities to cater for and there are always new foods and meals to try.
Mike Ruddick
Librarian
Profile:
I'm the College Librarian and responsible for college resources.
My job varies from day to day - monitoring the IT and audio-visual equipment, making travel arrangements for visiting professors, online research work, office printing and stationery needs and coordinating the college's internet and phone lines.