COVID-19 UPDATE
Subject to Government guidelines, The Abbey College (Malvern) is reopening its doors on the 5th July 2020 to replace the Third Term lost to Coronavirus!
All Teaching will be done exactly as if there was no pandemic - just 11 weeks later.
The existing Parents and Students have shown tremendous enthusiasm for this initiative in beating the virus and making sure the Children's education is unaffected, and no additional fees payable.
To assist the NHS staff, The Abbey College is also offering up to 30 free places (worth £500,000 in fees) in its day school to NHS staff working in local NHS facilities so their Children can catch up with lost education (and Summer School fun and activities) and hard working Parents can get back to some normality without worrying about children at home during the Summer.
The College is also offering a further 30 tuition free places to NHS staff wishing to have full-boarding places for the new term starting September 2020 (only boarding fees payable by parents taking up this extended offer).
" Whilst on-line teaching is certainly better than no teaching, it can never replace face to face class room education." Said Principal Malcolm Wood.
" The 'NHS Students' will also have a unique opportunity of mixing in their free time with our Summer School Students from all around the world who are booking places subject to there being flights and no Government restrictions by the 5th July 2020."
In recognition of the fantastic contribution being made by the NHS to society, we are offering 30 free day school places for all schooling from Year 7 to Year 13. If you are interested in boarding, this is also available at a cost of £14,600 per year (Normally, tuition + boarding fees = £29,200 per year).
Therefore if you are applying for day school entry only and not for boarding please ignore section 8 of the application forms.
New student applications for September entry click here
New student applications from NHS families for the Summer term starting 5th July click here
New student applications from NHS families for September entry click here
Abbey College
Abbey College offers a variety of high quality and flexible programmes, in the academic field, pre-university level and in the English language field.
We are a boarding school with traditional values, and our diverse international student body gives us a very modern outlook. We offer a fully residential package with fees covering the majority of what students need from the moment of arrival to the moment of departure.
Abbey College Mission Statement – To be a learning community of global citizens, helping individuals to achieve their potential and study at the university of their choice.
A Message From The Principal
 Welcome to Abbey College in Malvern
Situated in the outstandingly beautiful Malvern Hills, near the stunning and culturally rich town  of Great Malvern, Abbey College provides an internationally recognised education and  pastoral care you can trust.
Having developed our high quality education and boarding with a family atmosphere over  more than half a century, today's school welcomes students from around the world onto   British  academic courses as well as onto English language courses. Whether you join us to   study IGCSEs and A levels or for a two-week summer course in English, you become part of the Abbey College family.
We are an inclusive school where standards of achievement are high. Our academic courses lead to world-renowned British qualifications. Examination results have been outstanding in recent years.
Our experienced teachers and boarding staff are professionals who go the extra mile to ensure that all students are offered the opportunity to fulfill their potential both in and beyond the classroom. The result is that, whether they are seeking places at top universities in Britain and around the world, or returning to continue their education in their home country, Abbey College students are well-equipped to take the next step in their education.
We are equally proud of our excellent  academic performance and of the extra-curricular opportunities for sport and the arts, community service, touristic visits and adventurous activity that are  available at Abbey College in Malvern. We take seriously our responsibility to prepare young people to make their way in life as confident, caring and responsible citizens of the world.
If you would like to find out whether Abbey College is the right school for you, we would be delighted to hear from you.
Malcolm Wood – Principal
@ISAschoolsCEO
: Great response including free places for key worker families
@AbbeyMalvern
Private school will teach through summer to m…
RT
@PSPReform
: "All teaching will be exactly as if there was no pandemic - just 11 weeks later"
@AbbeyMalvern
will forgo summer holidays t…
RT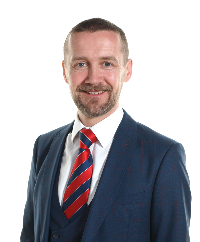 This error message is only visible to WordPress admins
Error: No posts found.
Make sure this account has posts available on instagram.com.